All 75 Shiny, Battle-Ready, 6IV Legendary & Mythical Pokémon
Here is your great chance to collect them all 73 mighty legendaries and mythical Pokémon in their battle-ready builds, with the following characteristics:
All shiny (non-shiny also available upon request) except for the following Pokémon:
Volcanion
Magearna
Cosmog
Cosmoem
Marshadow
Zeraora
Zacian
Zamazenta
Eternatus
Level 100 each (except Cosmog at Level 50)
Perfect IVs, 31 IVs in all 6 stats (6IVs), Outstanding Potential! (some areas for a few Pokémon are just near perfect to allow for certain Hidden Power types)
fully EV-trained, battle-ready
competitive moveset (Smogon-based); PP all maxed
Pokérus-infected for your other Pokémon's benefit
although considered Legendaries, Ultra Beasts and Guardians of Alola (Tapus) are not yet included in this listing
Special reminders: All Pokémon depicted in the pictures were tested primarily in Gen 7 game versions (Sun/Moon, Ultra Sun/Ultra Moon) and work very well in these versions. However, there are modifications when these Pokémon are to be delivered to other versions.
Celebi, Victini, Keldeo and Meloetta cannot be traded as shiny in ORAS/XY; they will be in non-shiny forms if the buyer's receiving game is of the 6th generation (ORAS/XY).
The following are special/event Pokemon that can be traded only through Link Trade and not in GTS or Wonder Trade in whatever game version: Mew, Celebi, Jirachi, Manaphy, Darkrai, Shaymin, Arceus, Victini, Keldeo, Meloetta, Genesect, Diancie, Hoopa, Volcanion and Magearna. All other legendaries enumerated in this listing works perfectly well in any online trading medium.
✅ Pokémon legality checked
✅ admissible in online battles
✅ tradable online
✅ can be deposited in Pokébank or Pokémon Home
Pokéfella aims to deliver order/s within 24 hours (also depends on the customer's availability).
Avail of this trading service now and be the best Pokémon trainer like no one ever was!!!

USEFUL LINKS
Customer Reviews
Marthin
Canada
I recommend this product
03/27/2020
Amazinggggg
Awesome experience and got what I wanted. Thank you for communicating and just the overall experience! Would recommend this if you miss a mystical or any legendary you forgot to get from stores :)
Lacey M.
United States
I recommend this product
Lacey M.
United States
I recommend this product
03/25/2020
Got Two Necrozmas
I received both of them in like 15 minutes after ordering them, I figured it be a while but I was surprised and very much satisfied in receiving them so fast. The communication was amazing as well! Definitely want to order more!!
Shelenie B.
Canada
I recommend this product
03/17/2020
Quick, fast and professional
I was pleased by the service Pokefella presented. It really was as simple as putting the pokemon I wants in my cart, checking out and then immediately being contacted by a Pokefella representative. Since I ordered in bulk it was a little tedious to trade them all but a very small inconvenience to pay for. Overall, I am extremely satisfied and look forward to ordering again!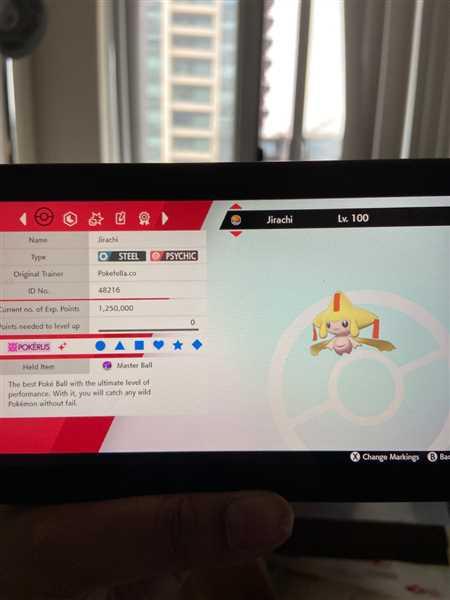 Diego G.
United States
I recommend this product
POKÉMON GAME VERSIONS SERVICEABLE BY POKÉFELLA