All Region Starter Pokémon • Shiny, 6IV, Egg Moves, Hidden Ability
Pokémon Starters • All Regions
Kanto Starters

Johto Starters

Hoenn Starters

 

Sinnoh Starters

Unova Starters

Kalos Starters

 

Alola Starters
all shiny
with Hidden Abilities
Level 1 each
Perfect IVs (6IVs, Outstanding Potential!) 
EV all 0 so you have the choice on what stats to max as you level them up
Current Attack Moves are Egg Moves, which cannot be learned through normal leveling up but by breeding alone
all female (hence starlets!) for your breeding needs
Pokérus-infected for boosted training
Held items are as pictured (six starters hold Lucky Eggs so everyone in your party can simultaneously level up twice as fast; for custom Held Items see pricing options above)
If you want a build other than what is shown in the picture, please choose Customized and tell us your specifications
NOTE: If your receiving game version is any of the 6th Gen games (ORAS, XY) you need to separately receive the Alolan starters (Rowlet, Litten, Popplio) in a Generation 7 game version.
✅ Pokémon legality checked
✅ admissible in online battles
✅ tradable online
✅ can be deposited in Pokébank or Pokémon Home
Pokéfella aims to deliver order/s within 24 hours (also depends on the customer's availability).
Avail of this trading service now and be the best Pokémon trainer like no one ever was!!!

USEFUL LINKS
Customer Reviews
Write a Review
Ask a Question
02/16/2020
Malia S.
United States
I recommend this product
Wonderful Service!
I was slightly worried, like a lot of people, of buying Pokemon online, but I could not be happier! This service is legit! The trader was very patient with me since I ******* up some steps in the trade. Out of all, I got all the Pokemon I asked for and in a timely manner! Will definitely be buying again in the future! :)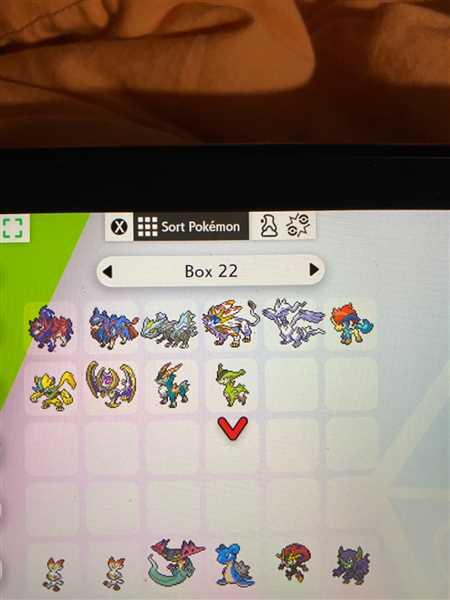 01/12/2020
dayvid a.
United States
08/01/2019
Liam W.
Australia
I recommend this product
Pokefella Review
Got everything exactly as advertised
I recommend this product
Awesome bundle
I was confused as to what game I could get these on, so I sent them a message on Facebook, within two minutes i got a reply, I was shocked with how helpful they are and how fast the response was and how cheap they charge, other places want and arm and a leg. I'll definitely be back to buy more, thank you so much for my kanto starters, I highly recommend pokefella.
POKÉMON GAME VERSIONS SERVICEABLE BY POKÉFELLA