Kiawe's Turtonator, Lillie's Alolan Vulpix, Mallow's Steenee • Ash's Classmates' Partner Pokémon
Pokémon Festival 2017 • Kiawe's Turtonator, Lillie's Alolan Vulpix, Mallow's Steenee
These Pokémon were distributed to players who insert a serial code that were given away at Æon stores in Japan. The serial codes for Steenee were available from June 17 to 25, 2017, the serial codes for Turtonator were available from June 26 to July 4, 2017, and the serial codes for Alolan Vulpix were available from July 5 to 14, 2017. To obtain the serial codes players have to purchase Pokémon Sun or Moon or show the title screen of their Pokémon Sun or Moon game.
The serial codes for Steenee could be used from June 17 to July 4, 2017, the serial codes for Turtonator could be used from June 26 to July 14, 2017, and the serial codes for Alolan Vulpix could be used from July 5 to 24, 2017. These Pokémon are based on Mallow's Steenee, Kiawe's Turtonator, and Lillie's Alolan Vulpix (Bulbapedia).
ORDER CHOICES
 UNTOUCHED (ORIGINAL)
- Various Levels
- Non-shiny
- Random Nature
- Various Genders
- Random IVs
- Original event moves (PP non-maxed) 
CUSTOMIZED:
- Your choice for Level, IVs, EVs, Nature, Moves, Nickname, etc. (changing fixed values such as the OT may render any event Pokémon illegal)
✅ Pokémon legality checked✅ admissible in
online battles✅ tradable online via Link Trade 
(event Pokémon can't be traded through GTS and Wonder Trade)
✅ can be deposited in Pokébank
The Pokémon in this listing is/are receivable in the following game versions:

✔️
Gen VII:
 Pokémon Sun & Moon, Ultra Sun & Ultra Moon
✔️later versions
The seller aims to deliver order/s within 24 hours (depending on the buyer's availability).

STEPS TO OBTAIN YOUR PURCHASED ITEM/S:
As soon as you clicked purchase, please send a message using either the

 

Contact Us or

 

Message Us

 

application, or via the Note to Seller upon checkout, with the following details: 
                - Friend Code:
                - IGN (in-game name):
                - Game version:
Add my friend code to your friend list at once:  3669-2285-6375, IGN: Pokefella.co
You can also contact me in

 

Facebook for faster transaction.
Buy this now and be the best Pokémon trainer like no one ever was!!!
Reminder: When ordering mons in Pokefella Build, some Moves and Held Items will be altered (upon genner's discretion) if they are not available in your game version in which they will be received at. Square shinies only available in Sword/Shield.

USEFUL LINKS
Customer Reviews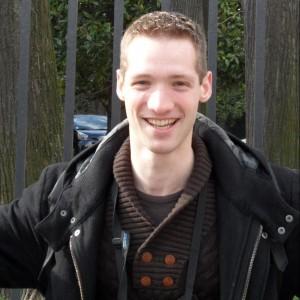 GD
Guido D.

Netherlands
I recommend this product
04/05/2020
Quick, reliable and the perfect way to collect rare Pokémon you can't catch
I always wanted to complete my mythical Pokémon collection. But what can you do with mythical event Pokémon, when there are no events in your country or when the events were long ago! Well... Check this shop out. This is the place where you can get your most wanted Pokémon! Zeraora, victeeni, genesect, all these Pokémon are unable to get now, but here you can get them. Awesome! For just a mere 1 dollar you've got your unique Pokémon, which is less than the price of a busticket which you need to get to the nearest town if an event Pokémon was still running. Delivery is quick, I ordered 8 Pokémon, event turtonator, the real one from Kiawe, and 7 mythical Pokémon from zeraora to melmetal. I got them within 30 minutes of ordering. Great service as well, I received 7 Pokémon on my 3DS and 1 on my Switch. Quick, reliable, good service. Recommended for all Pokémon players wanting to collect special Pokémon! 5 star rating!
POKÉMON GAME VERSIONS SERVICEABLE BY POKÉFELLA